4124 34th Ave NE, Everett, WA 98201
(425) 252-4021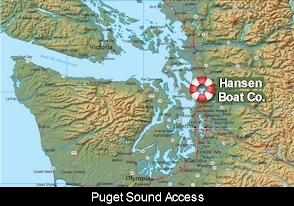 "Generations of Hansens have possessed an affinity and talent for designing and constructing hard-working vessels for the commercial fishing, work boat, and towboat industries - with vessels designed to withstand the challenges of the Pacific Northwest and Alaskan waters."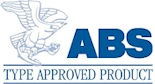 Hansen Boat Co. is compliant with codes and standards of the American Bureau of Shipping (ABS) and is capable to provide ABS certifications and testing.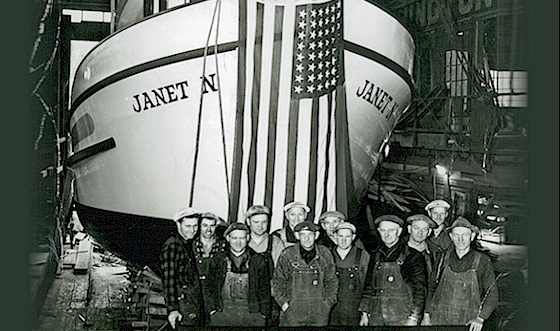 Don Hansen, far left, Dick Hansen, fourth from left, Harold Hansen, fourth from right.
About Hansen Boat Co.
The Hansen family immigrated from Norway in the late 19th century. From the time they arrived in America, the seven brothers built boats for themselves to fish on in the waters of the Puget Sound. Harold Hansen had a particular affinity and talent for designing and constructing the vessels and, after years of building the boats for the family, he decided to put those talents into service for fishermen outside of the family. He launched Harold Hansen Boat Company in 1927... the official beginning of what is now Hansen Boat Company.

The company was originally located in Ballard, Washington near Fisherman's Terminal and later would move to another location on the north side of the Ship Canal. The locations in Ballard provided good access to the Puget Sound and a strong supply of talented shipwrights and woodworkers.

Harold's two sons, Don and Dick, joined him in running the business and constructing high quality commercial fishing boats known for their reliable construction, great seaworthiness, and appealing lines. In addition to Don and Dick, many of Harold's brothers and nephews became part of the crew over the years, as well as many loyal employees who became part of the family as they labored together.

In 1972, the company relocated to a piece of land along Steamboat Slough in Everett, Washington. The company had transitioned from building wood vessels to constucting hulls made out of steel.



A young Don Hansen fishing in the San Juans
The new yard in Everett provided more space for operations and would allow for more room to construct steel, and later, alumimum and fiberglass vessels. That yard continues to serve the company well in it's current operations. In 1978 the company was incorporated and renamed, Hansen Boat Company. Harold had passed away, and the company was run by Don and Dick, and they had been joined by Don's son Gary and Dick's son, Rick, in operating the company. Today, the company is lead by Gary and Rick and employs around 25 full time employees.