4124 34th Ave NE, Everett, WA 98201
(425) 252-4021

Dry Dock Service
The dry dock facillitates a broad range of repairs and modifications. To name a few of the projects completed with use of our dry dock...
propulsion system repairs
sandblasting and painting
hull lengthening
sponsoning
ABS and hull plate testing
renewal of cathodic protection
The drydock is served by a 60 ton Northwest crawler crane. See Capabilities for more...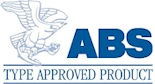 Hansen Boat Company is compliant with codes and standards of the American Bureau of Shipping (ABS) and is capable to provide ABS certifications and testing.

Alteration & Repair
Hansen Boat Co has all the facilities and experience necessary to carry out the most complicated repairs for workboats, fishingboats, passenger vessels, and heavy duty cruisers, in addition to routine maintenance procedures and alterations to structure.
Hansen has extensive experience in a broad range of alterations, such as hull and fish hold expansions, as well as structural improvements like sponsoning, which increases overall stability and improves fuel efficiency.
Sponsoning and other alterations...
National Fisherman

: October 2008
"Trawler picks up a lot of beam"
When the 85-foot Caravelle pulled into the Hansen dock, she had a 24-foot 2 1/2-inch beam. Approximately 10 months later, the trawler picked up 6 feet on each side, bringing the beam out to 36 feet. The bulbous bow was also added.
The sponsoning addition resulted in more fish hold capacity and better stability; the bulb was added to reduce the boat's pitching motion and will hold potable water.
---
National Fisherman: April 2005
"The Royal's Treatment"
A 105-foot trawler is sponsoned and given a bulbous bow, making her a better boat for Alaska's crab and pollock fisheries.
In early January (2005) the Royal American pulled away from the dry dock at Hansen Boat Co and headed into open water for some sea trials. With the 1,125 hp Caterpillar 3512 pushed up to full speed, the 105-foot trawler was cranked around into hardover turns, both port and starbord. It was immediately noticeable that in the midst of the turns, she went over only about 5 degrees.